Resources
CPCRN Overview Presentation
CPCRN Overview and Impact
Download this PowerPoint presentation for an overview of the Cancer Prevention and Control Research Network and its impact as of January 2020.
CPCRN Fact Sheets & Data Briefs
Addressing Financial Toxicity Among Rural & Urban Patients at Cancer Care Programs
In August 2020, members of the CPCRN Rural Cancer Workgroup produced a data brief, titled "Addressing Financial Toxicity Among Rural & Urban Patients at Cancer Care Program." Investigators conducted interviews with staff across 29 cancer care programs in seven states to develop an understanding about how cancer care programs assess financial hardship in patients, improve how programs connect patients with financial resources, and expand financial navigation services to serve rural cancer patients.
CPCRN Fact Sheet
Download this three page document in PDF format for a brief overview of the work of the Cancer Prevention and Control Research Network (including the CPCRN mission, a list of Network Centers, and cross-center collaborative workgroups).
Download CPCRN Fact Sheet 8-8-17
Modeling EBI Impact Workgroup Colorectal Cancer Simulation Model Resource Brief, April 2018
In April 2018, CPCRN's Modeling Evidence-Based Intervention (EBI) Impact Workgroup published their Colorectal Cancer (CRC) Simulation Model Resource Brief to reflect upon recent efforts to model CRC risk, screening, treatment, and cancer outcomes.
Use of Evidence-based Interventions and Implementation Strategies for Colorectal Cancer Screening in Federally Qualified Health Centers
In recent years, colorectal cancer (CRC) screening rates have been increasing in Federally Qualified Health Centers (FQHCs), which serve a large proportion of medically underserved patients. While this trend is promising, there is still work to be done in order to reach the national goal of 80% by 2018.
Tobacco and Lung Cancer Screening in Federally Qualified Health Centers: A National Survey
While prevalence of tobacco use has declined over the past decade, rates have remained steady and have even increased among some socially and economically disadvantaged populations. Studies have also shown that lower-income cigarette smokers suffer from more diseases, such as lung cancer, than smokers with higher incomes. In August 2016, the Cancer Prevention Research & Control Research Network (CPCRN)—a network of academic, public health, and community partners—conducted a national survey of Federally Qualified Health Centers (FQHCs) to better understand their tobacco cessation and lung cancer screening practices. Of 258 invited, a total of 112 FQHCs completed the survey, representing 48 states.
Understanding Quality Improvement Collaboratives through an Implementation Science Lens
In 2018, the American Cancer Society & the North Carolina Community Health Center Association sponsored a collaborative. They provided funding, training, facilitation, & audit & feedback to build FQHC capacity to increase CRC screening rates. We assessed FQHC engagement in the collaborative, their use of QI tools, and their impact on screening rates. At the end, participants' perceptions were captured in a focus group.
Some of CPCRN's Network Centers have developed smartphone apps corresponding to their research projects. You can find information about and links to those apps here.
Living Proof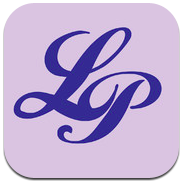 On October 17, 2012, the Cancer Prevention and Control Research Network site in the Health Communication Research Laboratory at Washington University in St. Louis led by Matt Kreuter released its new iPhone and iPad App, Living Proof: Breast Cancer Survivor Stories on the App Store. Living Proof helps African American women diagnosed with breast through what lies ahead. This app includes over 200 video stories from real breast cancer survivors – giving hope, sharing coping strategies, explaining how they made difficult decisions and providing inspiration.
Living Proof stories are searchable by a woman's age at diagnosis or by 18 hot-button issues for women with breast cancer – topics like treatment decisions, side effects, breast reconstruction and the impact on family and intimate relationships.
These professional quality videos are from everyday women sharing real-life experiences in their own words. No celebrities. Unscripted. Living Proof brings the wisdom of dozens of breast cancer survivors right to your fingertips. View more breast cancer survivor stories in the Living Proof YouTube video.
Counter Tools
Developed by Kurt Ribisl, the former Principal Investigator of CPCRN's Coordinating Center at the University of North Carolina at Chapel Hill, the Counter Tools Store Audit Center and Store Mapper tools take public health advocates from community problem to policy solution. Despite being out funded 20 to 1 by the tobacco industry, tobacco control practitioners have made great progress in reducing smoking from 42% (1964) to 19% (2011).
Policy changes, such as tax increases, banning smoking on airplanes and workplaces, and marketing restrictions caused these dramatic declines in tobacco use. Still, tobacco related mortality remains the leading cause of preventable death in the United States, costing more than 440,000 early deaths, 5.5 million years of potential life lost, and $157 billion in health care expenses annually. The point of sale (POS) is currently the lead channel for tobacco industry marketing. In 2008, the tobacco industry spent $7.2 billion dollars on ads, displays and discount pricing at retail, activities that make it easier to start smoking and harder to quit.
Policy change towards a more healthful neighborhood environment first requires documentation of the extent of the problem. Then, advocates must display data visually to clarify the problem to decision makers. Counter Tools provides a clear pathway to facilitate the POS policy change process. Counter Tools is a North Carolina-based non-profit organization dedicated to disseminating cutting edge, evidence-based software tools to public health workers at the local and state levels in the United States and abroad.
The Counter Tools Store Audit Center and Store Mapper tools are customizable, easy to use, and will increase the likelihood that communities can pass and implement point-of-sale policies that will reduce tobacco use. Visit CounterTools.org for more information.
CPCRN Funding Agencies
Cancer Prevention and Control Links
Links to CPCRN's NCI-funded T-32 Cancer Education Training Programs
Technical Support for CPCRN Publications
Supplemental documents for article "Measures used in informed decision making about cancer screening"
Mullen PD, Allen JD, Glanz K, Fernandez ME, Bowen DJ, Pruitt SL, Glenn BA, Pignone M. Measures used in studies of informed decision making about cancer screening: A systematic review. [Special Issue] Annals of Behavioral Medicine, 2006;32(3):188-201.
This page contains supplemental documents referred to in the above article written by CPCRN authors. If you have any questions, please contact the authors.
Abstract
Interventions to promote informed decision making (IDM) for cancer screening are increasingly common. The resulting body of literature provides an opportunity for a systematic review of measures in use. We searched standard databases for intervention trials and other studies of screening decisions and decision aids, finding 2110 unique citations (most with abstracts) that we reduced to 104 full-text articles; 36 studies met inclusion criteria (prostate=20, colorectal=9, breast=6, cervical=1). Two independent coders abstracted data on study characteristics, constructs, and measures. Our findings revealed that most studies measured screening (or intention) and knowledge; fewer measured recommended IDM-related constructs, and none measured all outcomes proposed for evaluating IDM interventions. Validity and reliability of measures received inadequate attention in study reports, conceptual overlap exists among measures, and few IDM measures have been developed/carefully adapted from treatment measures and tested for cancer screening or in diverse populations. We recommend that new and in-progress studies emphasize outcomes beyond knowledge — participation in decision-making according to personal preference, satisfaction with the process, and consistency between decisions and values. Also needed is better use of theory to guide conceptualization and operationalization of measures, greater attention to reliability and validity (particularly in diverse populations), more thorough reporting of sources and operating characteristics of measures, and increased emphasis and resources focused on these issues by funders, researchers, and journal editors.
Review search strategies for PubMed, CINAHL, and PsycInfo
PubMed Search Strategy:
Search ((patient education OR "informed decision" OR "informed decisions" OR "informed choice" OR "informed choices" OR self-efficacy OR "Decision Making"[MeSH:NoExp] OR "deci-sion making") AND (mass screening OR "screening") AND (breast neoplasms OR mammogra-phy OR "breast examination" OR "breast examinations" OR cervical neoplasms OR vaginal smears OR pap OR papanicolaou OR colorectal neoplasms OR colonoscopy OR sigmoido-scopy OR occult blood OR prostatic neoplasm OR prostate specific antigen OR PSA)) NOT ge-netic screening[major] Limits: Publication Date from 2003/01/01 to 2005/11/1, English
PubMed actually runs the search this way:
((("patient education"[MeSH Terms] OR patient education[Text Word]) OR "informed deci-sion"[All Fields] OR "informed decisions"[All Fields] OR "informed choice"[All Fields] OR "in-formed choices"[All Fields] OR ("self efficacy"[MeSH Terms] OR self-efficacy[Text Word]) OR "Decision Making"[MeSH:noexp] OR "decision making"[All Fields]) AND (("mass screen-ing"[MeSH Terms] OR mass screening[Text Word]) OR "screening"[All Fields]) AND (("breast neoplasms"[MeSH Terms] OR breast neoplasms[Text Word]) OR ("mammography"[MeSH Terms] OR mammography[Text Word]) OR "breast examination"[All Fields] OR "breast exami-nations"[All Fields] OR (("cervix neoplasms"[TIAB] NOT Medline[SB]) OR "cervix neo-plasms"[MeSH Terms] OR cervical neoplasms[Text Word]) OR ("vaginal smears"[MeSH Terms] OR vaginal smears[Text Word]) OR pap[All Fields] OR papanicolaou[All Fields] OR ("colorectal neoplasms"[MeSH Terms] OR colorectal neoplasms[Text Word]) OR ("colonoscopy"[MeSH Terms] OR colonoscopy[Text Word]) OR ("sigmoidoscopy"[MeSH Terms] OR sigmoido-scopy[Text Word]) OR ("occult blood"[MeSH Terms] OR occult blood[Text Word]) OR (("prostatic neoplasms"[TIAB] NOT Medline[SB]) OR "prostatic neoplasms"[MeSH Terms] OR prostatic neoplasm[Text Word]) OR (("prostate-specific antigen"[TIAB] NOT Medline[SB]) OR "prostate-specific antigen"[MeSH Terms] OR prostate specific antigen[Text Word]) OR PSA[All Fields])) NOT "genetic screening"[MeSH Major Topic] AND English[Lang] AND ("2003/01/01″[PDAT] : "2005/11/1″[PDAT])
CINAHL Search Strategy:
(((((((((MH "Breast Examination+")) or (MH "Cervical Smears+")) or (MH "Prostate-Specific Anti-gen")) or (MH "Mammography")) or (MH "Colonoscopy+")) or (MH "Occult Blood")) or (MH "Breast Neoplasms+")) or (MH "Cervix Neoplasms")) or (MH "Prostatic Neoplasms") AND (MH "Cancer Screening") AND (((MH "Decision Making, Patient")) or (MH "Self-Efficacy")) or (MH "Health Education")
PsycINFO Search Strategy:
Screening AND (patient education OR informed decision* OR self-efficacy OR decision making) AND (((breast OR cervix OR colorectal OR rectal OR anus OR anal gland OR Sigmoid OR prostate*) AND (cancer or neoplasm*)) OR mammography OR vaginal smear* OR PAP OR pa-panicolaou OR colonoscopy OR sigmoidoscopy OR occult blood OR prostate-specific atigen OR PSA)
Table Summarizing Study Characteristics
This PDF document covers design, intervention, sample, and constructs that were measured.